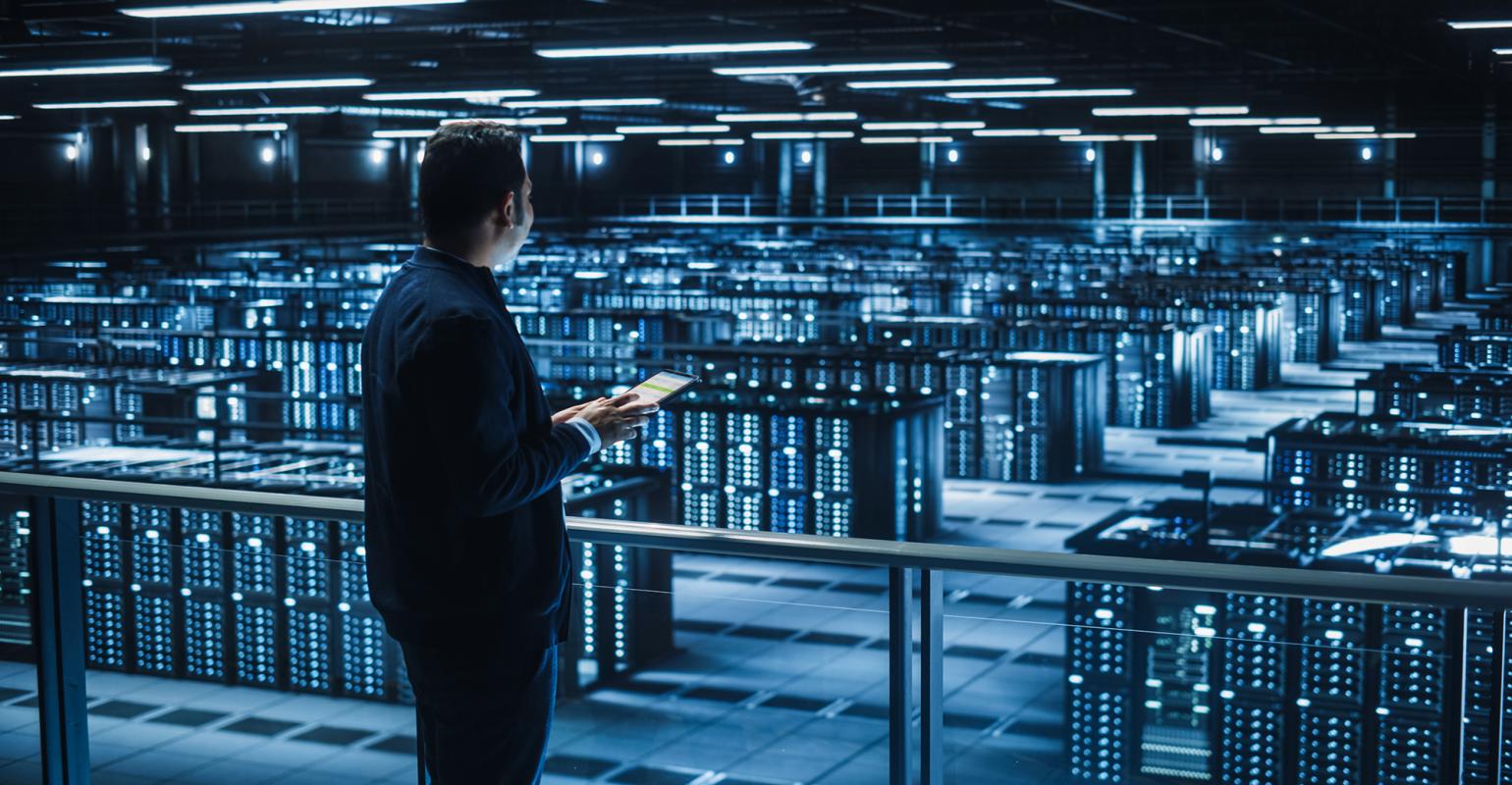 WORLDBUS Data Center in Turkey
WORLDBUS, a prominent provider of data center solutions, has established a state-of-the-art facility in Turkey. Located strategically in Istanbul, the WORLDBUS data center offers a wide range of features and services to meet the growing demands of businesses for reliable and secure data storage and processing. In this article, we will delve into the key aspects of the WORLDBUS datacenter in Turkey, including its network connectivity, redundancy and high availability, security measures, power infrastructure, cooling systems, disaster recovery plan, compliance and certifications, and support services.
Key Features of WORLDBUS Data Center
The WORLDBUS datacenter in Turkey boasts an array of key features that make it a preferred choice for businesses seeking top-notch facilities. It provides multiple connections to major carriers, ensuring exceptional network connectivity and low latency. Additionally, the data center offers redundant power feeds, backed by uninterruptible power supply (UPS) systems and diesel generators, guaranteeing uninterrupted operations. On top of that, the facility is equipped with advanced cooling systems to maintain optimum temperature and humidity levels for the servers and equipment.
Network Connectivity in WORLDBUS Turkey
WORLDBUS understands the importance of robust network connectivity for businesses in today's digital landscape. The Turkey data center is interconnected with multiple carriers, enabling high-speed and reliable connectivity. It leverages diverse fiber entry points to minimize the risk of network outages. With redundant and scalable network infrastructure, WORLDBUS ensures that businesses can seamlessly connect to their critical applications and services without any disruptions.
Redundancy and High Availability at WORLDBUS
Ensuring redundancy and high availability is a top priority for WORLDBUS. The data center in Turkey features redundant power feeds, which are backed by UPS systems and backup generators, guaranteeing uninterrupted power supply in the event of any unforeseen outages. Furthermore, redundant network infrastructure and diverse fiber routes minimize the risk of single points of failure, ensuring maximum uptime and availability for businesses.
Security Measures Implemented at WORLDBUS Turkey
Security is a critical aspect of any data center, and WORLDBUS takes it seriously. The Turkey data center is equipped with advanced physical security measures, including 24/7 surveillance, biometric access controls, and security personnel to safeguard the facility. Moreover, stringent access policies and procedures are in place to ensure only authorized personnel can enter the data center premises. WORLDBUS also implements fire detection and suppression systems to mitigate any potential risks.
Power Infrastructure at WORLDBUS Data Center
The power infrastructure at the WORLDBUS data center in Turkey is designed to deliver reliable and uninterrupted power supply to the servers and equipment. Redundant power feeds from diverse sources, backed by UPS systems and diesel generators, provide seamless power backup in case of any power outages. The power infrastructure is regularly tested and maintained to ensure optimal performance and reliability.
Cooling Systems in WORLDBUS Turkey
Maintaining an optimal temperature and humidity level is critical for the smooth operation of servers and equipment in a data center. WORLDBUS understands this, and the Turkey data center is equipped with advanced cooling systems. These systems ensure efficient cooling and proper airflow to prevent overheating and maintain ideal operating conditions. The cooling infrastructure is regularly monitored and maintained to guarantee optimal performance.
Data Center Space and Cabinets at WORLDBUS
WORLDBUS offers flexible and scalable data center space options to accommodate the varying needs of businesses. The Turkey data center provides cabinets and racks of different sizes to store and organize servers and networking equipment. The data center space is designed to optimize airflow and provide efficient cable management. Additionally, WORLDBUS offers custom solutions for businesses that require dedicated cages or private suites for enhanced security and control.
WORLDBUS Data Center's Disaster Recovery Plan
WORLDBUS recognizes the importance of having a robust disaster recovery plan in place to mitigate the impact of any unforeseen events. The Turkey data center has a comprehensive disaster recovery plan that includes regular backups, replication, and failover mechanisms. This ensures that businesses can quickly recover their data and systems in the event of a disaster, minimizing downtime and ensuring business continuity.
Compliance and Certifications at WORLDBUS Turkey
WORLDBUS complies with industry standards and regulations to ensure the highest level of security and reliability. The Turkey data center is ISO 27001 certified, demonstrating its commitment to information security management. Additionally, WORLDBUS adheres to GDPR guidelines to protect the privacy and data of its customers. Compliance with these standards and certifications reassures businesses that their data is in safe hands.
Support and Monitoring Services at WORLDBUS
WORLDBUS provides comprehensive support and monitoring services to ensure optimal performance and uptime for businesses. The Turkey data center is staffed by skilled technicians who are available 24/7 to address any issues or concerns. Additionally, WORLDBUS employs advanced monitoring tools to proactively detect and resolve any potential problems before they escalate. This proactive approach ensures that businesses can rely on WORLDBUS for uninterrupted data center services.
WORLDBUS Turkey Data Center and its features
The WORLDBUS data center in Turkey offers businesses a reliable and secure environment for their data storage and processing needs. With top-notch network connectivity, redundancy and high availability, stringent security measures, robust power infrastructure, efficient cooling systems, and comprehensive support services, WORLDBUS Turkey data center stands out as an ideal choice for businesses looking for a trusted data center partner in the region.
WORLDBUS Turkey Data Center is a data center facility located in central Istanbul, Turkey. The facility is designed to comply with seismic standards and has no windows. The security of the data center is ensured by access control using a biometric system and the monitoring of the outer and inner premises by security cameras. The primary power source is supplied via a raised floor system, and there is a backup power source in the form of diesel power generators for autonomous mode. The equipment power feed is supplied via a raised floor system with a reserved UPS system. The data center also features energy-efficient direct free cooling N+2 redundancy for temperature and humidity control and a modern early warning fire system with direct connection to the local fire department. The data center is Carrier Neutral and is connected to all Georgian Operators by reserved dark fiber, through multi 10Gbps links, with a total interconnection capacity of 180 Gbps. The data center also offers WORLDBUS DDoS Protection and provides 24/7 customer access and remote hands service.
The website https://worldbus.ge/datacenter/ ↗ provides information about all the data center facilities offered by WORLDBUS, including the Turkey Data Center. The website provides details about the location, building structure, security, power sources, temperature and humidity control, fire safety, interconnection, and customer access of each data center facility. Additionally, the website provides information about the various hosting services offered by WORLDBUS, including cPanel hosting, VPS hosting, dedicated server hosting, colocation, and others. Customers can also access the WORLDBUS customer portal, VPN service, domain services, support, partnership, sponsorship, special offers, affiliate program, and frequently asked questions through the website.